This page contains all posts with a sub-category of timeline for reference.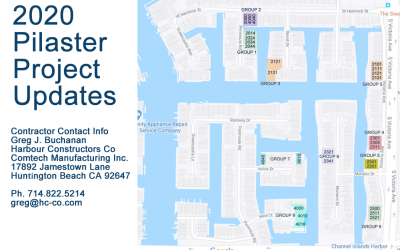 URGENT: The Pilaster Repair Project is to beginning!
Group 1 to mobilize June 22 – move boats June 21
Homeowners of properties where work will be done – you must acknowledge for work to proceed!
If work is not being done at your location can you help someone relocate a boat while work is happening?
read more