Between budget Crisis (one after another) and turnover in Oxnard City Government and Offices some problems are growing exponentially without resolution.
With all the really huge problems facing Oxnard you may think this seawall issue is less unimportant than others. This problem has been ignored and though a study was done and a plan adjusted to repair according to funds available. The thought was that the funding would be addressed… it has not been. The engineering firm had stated – the longer you wait the higher the costs. After turnover inside the City of Oxnard (many many times) the newest position is to complete a new feasibility study to find a lower cost solution because the 20 years estimate rose to 90,000,000 after the City added 30% on all estimates when we were working with NBS to finalize a new Funding District… funding district work stopped in 2017.
The "Pilaster Project" that was scheduled for 2016 – was delayed due to funding and turnover in the City of Oxnard.
The project was finally fully permitted and plans approved in Feb 2018 by The California Coastal Commission, The Army Corp of Engineers and The Water Board.
Funds were earmarked and we were waiting for scheduling. At that time members of CIWHA were also meeting with Oxnard Special Districts working out a plan to address the lack of funding due to our assessment district which has prevented adequate maintenance for years.
April 16, 2019 Email To City of Oxnard
Dear Mayor Flynn, City Council and Staff,
The attached letter is in response to the April 2 agenda item Capital Improvements Plan in regards to the Section on
Seawalls as discussed in comments.
During comments we requested that due to the waterways district not having the anticipated funds needed for any of
the estimated numbers referenced – and no completed funding district, that the fully permitted (in 2018) Mandalay Bay
Pilaster Jacket Repairs project be scheduled and completed ASAP.
Click to read 4-16-2019 email RE Pilaster Project Funding IP Pilaster Project April 2 follow-up
April 9, 2019 Public Works and Transportation Committee
32,400 from Mandalay of the 60,000 contract for Trade Services with Weck Laboratories, Inc.
This was approved by committee and will be agendized in the future.
There was NO discussion on as to the methodology behind how these funds were appropriated from the districts.
APRIL 9, 2019 OXNARD CITY COUNCIL PUBLIC WORKS AND TRANSPORTATION COMMITTEE PAGE 3 5.
SUBJECT: Approval of Third Amendment to Agreement for Trade Services with Weck Laboratories, Inc. for processing water testing samples for the Channel Islands Water Quality Issue.
The Interim Special Districts Manager gave a report. Public comments were received from Carol Taylor.
Discussion ensued among the Committee and staff. It was moved by Member Flynn, seconded by Chair Perello, to approve the recommended action as presented. VOTE: Flynn and Perello voted in favor; the motion carried 2-0.
5. SUBJECT: Approval of Third Amendment to Agreement for Trade Services with Weck Laboratories, Inc. for processing water testing samples for the Channel Islands Water Quality Issue. (5/5/5)
RECOMMENDATION: That the Public Works and Transportation Committee recommend recommend City Council approve and authorize the Mayor to execute the Third Amendment to Agreement No. A-7583 with Weck Laboratories, Inc. to:
(1) Add the Special Districts Division to the Agreement's Scope of Services; and
(2) Increase the value of the Agreement from $900,000 to $960,000 for ongoing services relating to the Channel Islands Harbor water quality issue. Contact: Rosemarie Gaglione Phone: (805) 385-8055
FOLLOWUP NOTES:
Carol Taylor spoke at the meeting and followed up afterwards with and eamil to Public works for information on the funding allocation methodology below is the response.

Thank you for your email regarding how the allocation is done regarding costs associated with the Water Quality issue and the 4 affected CFDs. GIS worked to provide us a calculation of the square footage of waterway in each area that is within each districts and that is what we use to calculate the individual responsibility for each district.

The following is the breakdown of responsibilities for each district:

Seabridge – 23%
Westport – 13%
Mandalay Bay – 55%
Harbour Island – 9%
April 2nd 2019 City Council Meeting
On April 2nd 2019 the City Council approved a Capital Improvements Plan that mentions the seawalls in Mandalay but the actual numbers in the draft were about 60,000,000 off from reality.
Homeowners spoke up regarding the projects and lack of funding
See: https://channelislandsca.com/city-council-meeting-april-2-2019/
Feb 5, 2019 City Council Meeting
RECOMMENDATION:
That City Council approve a budget appropriation in the amount of $163,431 from the fund balance of the Waterways Assessment District (Fund 121) to establish a budget for engineering services for seawall repair.
The contract will consist of the following phases:
– Phase 1 – Feasibility study to determine the best option available to repair the seawalls
– Phase 2 – Construction documentation for 3900-3966 West Hemlock Street
Based on the review of the proposals, Tetra Tech was selected as the most qualified firm. If the
City Council approves this budget appropriation, the agreement will be administratively
approved per City Code.
100% of the funds from CIWHA for a study that we already paid for on an area we (The City and The HOA) – and the Army Corp and the Coastal Commission already approved plans for.

The City Council approved this.
Background:
Mandalay Bay seawall kicks up a debate
Oxnard— Councilman Bert Perello pulled a budget appropriation for the Mandalay Bay seawall repairs off the consent agenda, Feb. 5, which is supposed to be non-controversial, but he wanted all his colleagues to hear the item in detail.
See: Feb 5th 2019 www.tricountysentry.com
December 12 2018 CIWHA President Bill Clark and other board members meet with City
RE: City Council meeting agenda item 4 November 13 regarding water quality testing funds distribution
The purpose of this meeting was to address a concern brought following a request to City Council to move the agenda meeting agenda item 4 November 13 (Please consider moving ITEM 4 to a meeting where it is NOT the last item on the agenda and to a date when we would have more time to communicate with home owners.) The email thread contains information exchanges leading up to the meeting.
[Click to read Email Thread]
Following the emails there was a meeting with Manager Alex Nguyen, Public works director Rosemarie Gaglione, City attorney Steve Fisher, Sandra Burkhardt (Special Districts) and others to attempt to familiarize the new City Manager and Public Works director with the History of our Seawalls.
Nov 27th 2018 City Council Meeting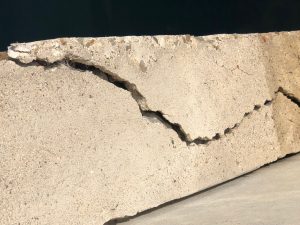 A homeowner brought images of his cracking Pilaster along with a confusing back and forth communication with the City. Our Seawall team responded to the homeowners questions disagreeing with responses from Public Works.CIWHOA_Thomas_Peterson_4005Ischia
City Council meeting November 13, 2018
The plan was to have the Mandalay Waterways Assessment pay 55% for Ongoing Water Quality Sampling, a Nutrient Study, and a Long-Term Water Quality Plan at the Channel Islands Harbor
What was recommended was to Authorize a budget appropriation totaling $315,806, as follows
– General Fund ($27,500),
Waterways Zone 1 ($153,200) THIS IS MANDALAY!
Waterways Zone 2 ($25,069),
Seabridge CFD ($36,913) and
Westport CFD ($36,211)
What Actually Happened
City council voted and approved that Measure O money can and will be spent to get the testing underway immediately so the upcoming predicted rain event (first flush) can be included in the data collection needed for applying for Grants and other forms of assistance for the prescribed remediation following analysis of the testing data.
November 6, 2018
City Issues Request for Proposal (RFP) Bid Close Date: November 6, 2018 for a feasibility study.
The plans for Seawall repairs that had been submitted and approved have been brought to a stand still while the City has determined they were too costly and so they are engaging in VALUE ENGINEERING – which seems to be a new term for hiring consultants to review what the consultants already on payroll have already done.
PLANS FOR: Oxnard Mandalay Pilaster Jacket Repairs-1-13-17
August 30 2018 City Manager One Waters CFD Discussion
The City Manager requested a meeting with reps from HOA's north of Bridge.
The primary issue felt in Mandalay was that questions regarding the existing agreements were being dismissed out of hand. Existing Homeowners in Mandalay bought homes with the understanding of the agreements and assessments in place. Existing Homeowners in the areas North of the bridge bought homes with and understanding of agreements and assessments in place.