CHANNEL ISLANDS WATERWAYS HOMEOWNERS ASSOCIATION HOA STATEMENT
The Channel Islands Waterfront Homeowners Association is a volunteer organization.
The Association does not own any common areas, nor does the Association contract out any services.
The Associations primary mission is to serve as a liaison between the City of Oxnard and the homeowners.
The only insurance the Association carries to cover the members of the board. The Association does not provide any insurance for any attached or individual homes.
There is no pending litigation in regards to the Homeowners Association. There are no pending assessments from the CIWHA.
There is a transfer fee of $75. upon any transfer of title.
Please provide contact information for homeowner including
name
marina address
mailing address
email
phone
with the fee of $75.00
Checks should be made payable to Channel Islands Waterfront Homeowners Association (or CIWHA). The transfer fee should be mailed to:
CIWHA
1237 S. Victoria Ave, STE 197
Oxnard CA 93035.
Ongoing voluntary Associations dues are $50 per year.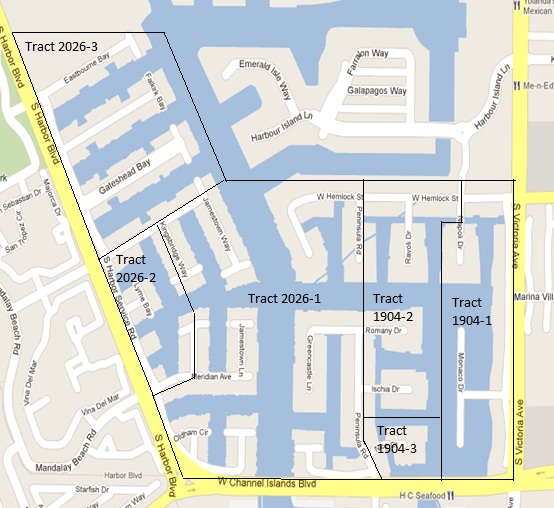 A copy of the CCR's will be emailed upon receipt of transfer fees and written request. A copy of the CCR's can also be obtained from the County recorder.
You can download a pdf here:
CIWHOA_CCRs
Fill-out form online and mail with transfer fee.
Frequently Asked Questions
Click a question below for more details.
Our HOA is a little different
Are ADUs allowed in Mandalay Bay - Channel Islands Waterfront Homes? NO [read more]
Within the City of Oxnard, Accessory Dwelling Units are not currently allowed in the Coastal Zone.
In addition,  we met with Coastal Commission staff in August 2020, and we discussed the recent changes in state law which generally allows ADUs in residential zones except within the Coastal Zone.
The CCC staff encouraged us, and other coastal cities, to allow ADUs within the Coastal Zone. CCC staff suggested that we look at Santa Cruz's ADU Coastal regulations which provide ADU restrictions / reasons for denial based on lack of parking.
As part of the Housing Element, City staff did not propose and City Council did not provide direction to amend our LCP to allow ADUs in the Coastal Zone.
For any additional questions regarding ADUs, please contact Planning Manager,  Scott Kolwitz, at 805-385-3919.
Are Short Term Rentals (STRs) Allowed in Mandalay Bay - Channel Islands Waterfront Homes?
The answer to this is maybe… but there are specific requirements.
Are animals allowed off-leash in the area of Mandalay Channel Islands Waterfront Homes? NO
Oxnard City Code Section 5-42 requires dog to be on a leash. All dogs must be under the control of the guardian at all times.
SEC. 5-42.  DOG LEASHING REQUIRED.
No person shall permit any dog owned, harbored or controlled by that person to be on any public beach, street, sidewalk, alley, park or place of whatever nature open to and used by the public unless the dog is securely leashed, and the leash is continuously controlled by a responsible person capable of controlling such dog or unless such dog is securely confined in a motor vehicle.
Please be a responsible pet owner and abide by the law. Violations are a minimum penalty of one hundred dollars ($100.00).
*Animal Safety Office*
251 South C Street (second floor of the Police Department)
Oxnard, CA 93030
(805) 385-7640
Office Hours:
Monday – Friday (8:00am-5:00pm)
*To report animal safety related calls for service (including after hours and on weekends):*
For animal related calls: (805) 385-7640
For animal related emergencies: (805) 385-7786
You can pay the transfer fee online – but make sure you provide us with the information regarding your property.
Please forward your payment confirmation with either the form (PDF) on this page or your property and contact information to membership@channelislandsca.com