Oxnard 3-1-1
Smart phone users – here's your guide for the Oxnard 3-1-1 App, a quick and more efficient way to communicate maintenance issues to the City. They respond quickly and it's a great platform for everyone.
Using the app is pretty straightforward, but there is one caviot for Mandalay Bay residents and we'll cover that below.
1) Start by downloading and installing the APP


2) After installing and opening the App click "Make a Request"
If your request is for Mandalay Bay you must select "Assessment District Request" first.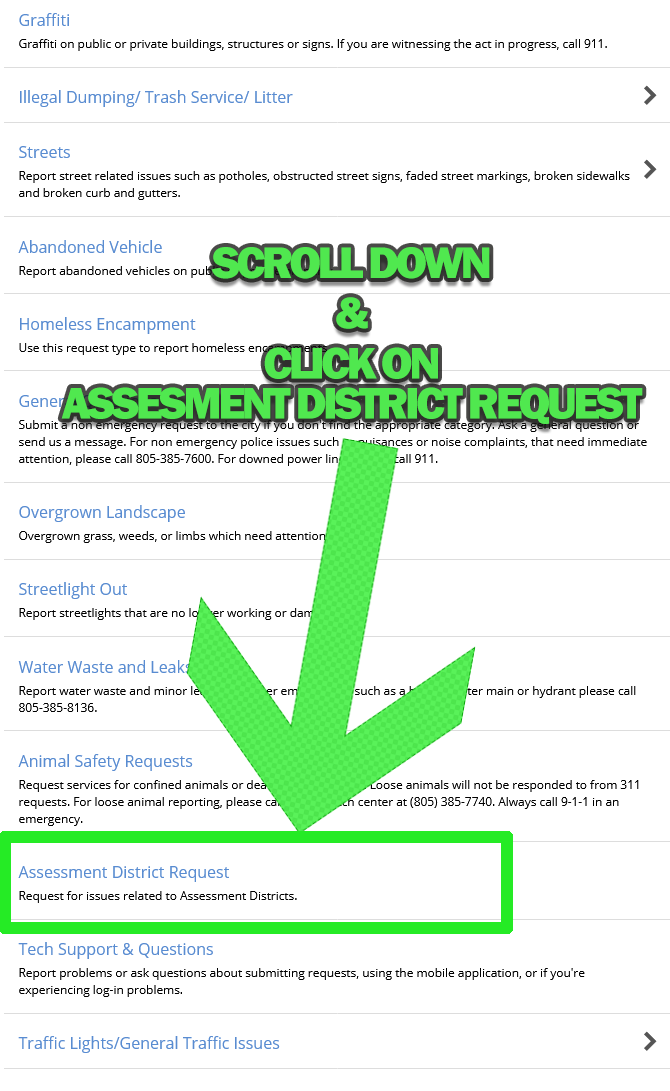 You can also use the Application without a smart phone:
 3. Here's the caviot

After selecting MAKE A REQUEST, scroll down towards the bottom of the list and click on Assessment District Request . By doing this, it goes directly to the folks who manage issues relating to the numerous Special Assessment Districts in the City.
We are the Waterways Assessment District Zone 1 

The rest is pretty self-explanatory, but we'll walk it through: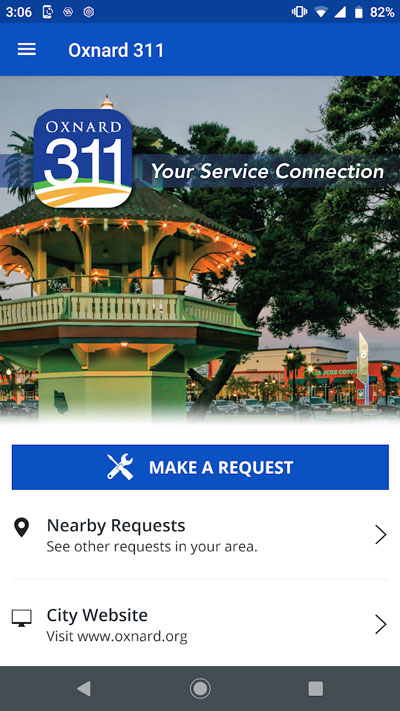 After selecting the Assessment District Request, you will be taken to a map.
Click on the blue plus sign labeled REQUEST at the bottom center.
Select a topic and follow along until you get to the map, which defaults to City Hall.
(If you move the map to our neighborhood you will notice the boundaries of our Assessment District.)
Enter the address of the issue you are reporting, or just the street name.
Click NEXT at the top right.
Now you can get more specific, add a description, or a photo, etc.
Click on the blue SUBMIT REQUEST bar at the bottom and you're done!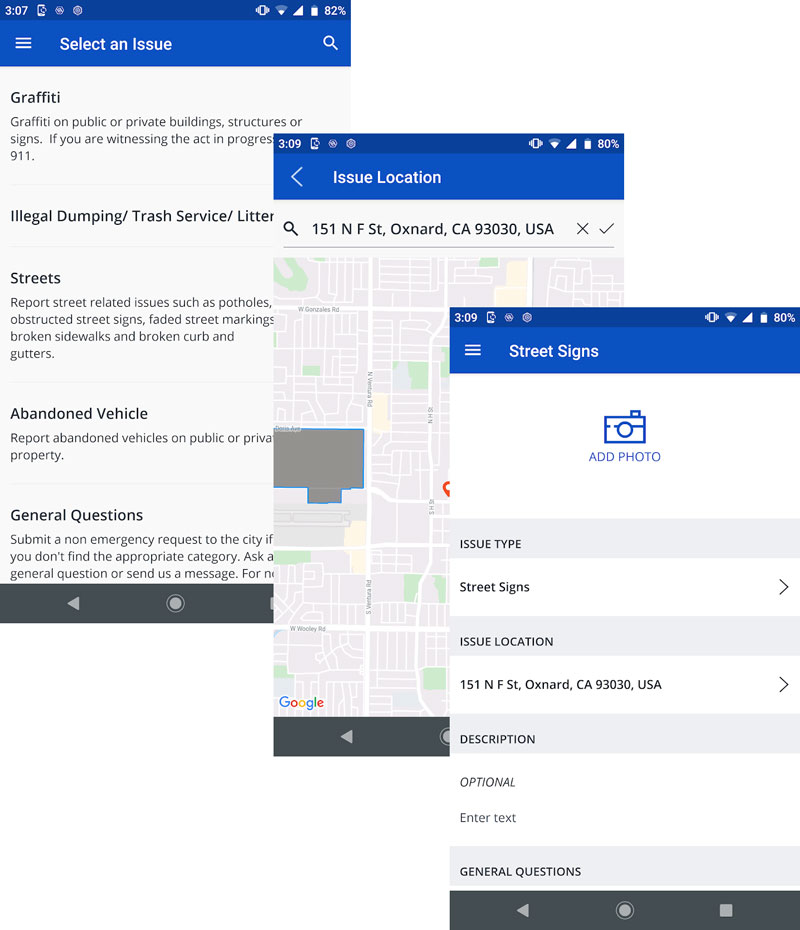 Important note about Streetlight Issues
One more general caviot: if you are reporting a streetlight issue, you need to look at the pole itself and see if there is an SCE sign on it somewhere
If so, the issue needs to be reported to Southern California Edison: https://www.sce.com/outage-center/report-street-light-outage.
Otherwise, send through the app.
You can also use the app anywhere in Oxnard if you notice an issue, but of course you won't go to the Assessment District Request tab.
You can also use the Application without a smart phone from your computer. Or you can call the City.
The 311  app allows citizens to easily report specifically on the following issues:
Graffiti
Illegal Dumping/Trash/Service/Litter
Streets
Abandoned Vehicles
General Issues
Overgrown Landscape
Streetlight Out (Unless it's SCE)
Water Waste and Leaks
Animal Safety Requests
Tech Support & Questions
Traffic Lights/General Traffic Issues
City employees have told us the app greatly improves communication and makes their job easier. It's a lot better than a phone call, and because it includes all the relative data, is more likely to be properly handled.