The following is the PowerPoint Presentation from the Channel Islands Waterfront Homeowners Association Annual Meeting February 16, 2013
Investigation & Capital Improvement Program Overview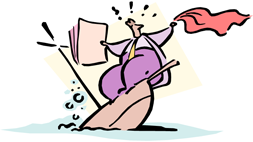 Assess present conditions (both above and below water)
Calculate the wall static and seismic stability to evaluate the risk
Develop repair alternatives and costs
Prioritize repairs
We have collected the data in Phases A & B and assigned a relative condition ranking to each city block. When Part C is complete the community will have a 25 year Capital Improvement
Program report which details the timing and cost of repairs recommended to mitigate the risk of wall failures and maximize their remaining life of the seawalls.
Phase A Investigation
Rapid Reconnaissance of approx 25 properties both above and under water.
Excavation to confirm the landside wall conditions and (10) Tie-back conditions
Concrete Cores with petrographic examination to determine the type of chemical attack occurring.
Evaluate which Testing Methods are yielding the most valuable data.
The results were used to develop the best value strategy of Phase B testing for the entire community.
Phase B Investigation
Strategic Sampling at a minimum of 3 locations along all 3 sides of every city block (each side of a block is an exposure segment). (304) total inspection locations on (140) seawall exposure segments.
Testing included: Visual descriptions, photos, measurements and relative rating by two separate engineering teams; non-subjective materials testing and non-subjective Non Destructive Testing.
Each exposure segment was then ranked by weighted calibration of the data.
Rankings are adjusted to connect trends between data points and isolate out "high risk" anomalies which may require individual attention vs. the repair of an otherwise good condition segment.
Above Water Findings
Seawall Scaling/Erosion is due to an expansive reaction called alkali-silica reactivity.
Silica in the concrete aggregate reacts with the salt (alkalis) in the seawater. The loss or depth of weak concrete ranges from 0-4″ of depth and varies dramatically by seawall exposure/environmental orientation. In general this damage is worse on Zurn walls but structurally significant on both wall types.
The back face of the wall is in significantly better condition than the front face.
The tie-back rods are in generally in good condition.
The Boise Wall Pilasters repairs are performing well but there are additional properties in timely need of this repair.
Image 1 of Above Water Findings
Image 2 of Above Water Findings
Image 3 of Above Water Findings
Image 4 of Above Water Findings
Loss of Wall Cross Section
Wall Face Concept Repairs
Highest Priority Repairs
| | |
| --- | --- |
| 2010-2140 Kingsbridge Way Wall Rotation | $532K |
| Wall Rotation & Settlement Monitoring Program | $24K |
| 125′ of Undermined Foundations | $175K |
| 240′ of Cut-off Wall to Foundation Gap | $30K |
| Concrete Jacket repairs for serious spalling on (42) Boise pilasters | $200K |
| 3900-3966 West Hemlock between Napoli & Ravoli Drive – Cracked Pilasters & Panels | $1,213K |
West Hemlock
(4) panels with Flexural Overstress Cracks, (4) Pilasters with Overstress Cracks
Honored Guests at meeting
Supervisor John Zaragoza
Mayor Tim Flynn
Election of New Officers
Bill Clark
Bill Scarpino
Trevor Smith
Matthew Steinorth
2012 Board of Directors
President- Bill Clark
Vice President- Bill Scarpino
Treasurer- Matthew Steinorth
Secretary- Tom Shideler
Water Quality Chair- Trevor Smith
Landscape Chair- Keith Beckwith
Seawalls- Steve Booth
Special Contributors
Editor of Currents/Website- Howard Tamaroff
And Alison Gabel
Landscape Update
New Contractor (Kaneko Landscaping) started in July 2012
They have begun program to re-plant along Harbor Blvd. Start with thinning out existing landscape. Plan to start replanting this Spring.
For problems or comments call:
Charles Gonzales (805) 385-7950 or
Keith Beckwith (805) 338-4466
Fax reporting forms available on back table
[/expand]
[expand title="Water Quality Update" rel="hoa-highlander"]
Water Quality Update
DR Horton completed their 5-year commitment to testing the water within Seabridge
Working with City to continue testing
Working with Seabridge and Westport to create a organization to advocate for better water quality
Working to expand the area of testing to the entire harbor
Last testing showed a rise in DDT and decreased oxygen levels
The Board's role on behalf of the owners
and residents of Mandalay Bay is to:
Monitor Maintenance and Advocate for the Timely Repair and Maintenance of the Mandalay Bay Seawalls and Channels.