Hope you had a wonderful
4th of July! 
It is wonderful to see so many people out and about in actual sunshine!
The 4th of July activities and fireworks in the Harbor were spectacular!
UPCOMING
Thursday July 27, 2023
CHANNEL ISLANDS NEIGHBORHOOD COUNCIL (CINC)
PUBLIC MEETING:
Time: 6:00 – 8:00 pm
Location:
Pacific Corinthian Yacht Club
2600 Harbor Blvd, Oxnard, CA 93035
If you are new to the neighborhood – the Channel Islands Neighborhood Council encompasses all residential developments in the harbor north of Channel Islands Blvd.
These meetings are packed with Harbor updates and information!
Oxnard capital improvement projects
at a standstill
In December of 2022,  Aaron Starr and his political corporation Moving Oxnard Forward Inc. filed a complaint in Ventura County Superior Court to invalidate lease revenue bond approvals.
What does that mean?
Major capital improvement projects are typically funded through lease revenue bonds which allow the costs to be spread over a number of years, much like the mortgage on your home. Not having the ability to issue revenue bonds would require such projects to be paid in cash. 
Why does that matter to property owners in Mandalay?

The City has agreed to pay 50% of the  costs of seawalls as voted  by the City Council in 2021. The remaining 50% would be paid by the homeowners if a majority vote to approve such a project was received by the residents. Without the ability to issue revenue bonds, it would be most unlikely that the City and  homeowners would be able to take on the cost of the project.
The City Attorney stated it will likely take more than two years to resolve the litigation because of risk aversion in the bond market. 
An article in the Tri County Sentry provides more detail
 https://www.tricountysentry.com/articles/starr-lawsuit-stalls-major-projects/
There is also an informative YouTube available:
What's the impact of Aaron Starr's bond lawsuit against the city?
Assistant City Manager Ashley Golden talks about the impacts of the current bond lawsuit against the city:
 https://youtu.be/nYjh8MOgjv8
Fun In The Harbor
Concerts by the Sea continue!
The free summer concert series began July 8th through September 2nd.
The Saturday concerts are from 4 to 6 PM at Harbor View Park, 3600 Harbor Blvd. in the Channel Islands Harbor. Bring your family, friends and neighbors and share a great local experience!
This summer's line up
July 15: Dive Bar Messiahs (Dance Music)
July 22: Psychedelic Summer (Woodstock Era Tribute Band)
July 29: Nautical Thrust (Yacht Rock)
Aug 5: Ray Jaurique and the Uptown Brothers (R&B, Soul, Blues)
Aug 12: Soul Machine (Old School R&B)
Aug 19: Los Cool Arrows (Reggae, Cumbia)
Aug 26: Ignition Band (Classic Rock)
Sept 2: Brandon Ragan Project (Funk)
More information:
https://www.channelislandsharbor.org/events-festivals/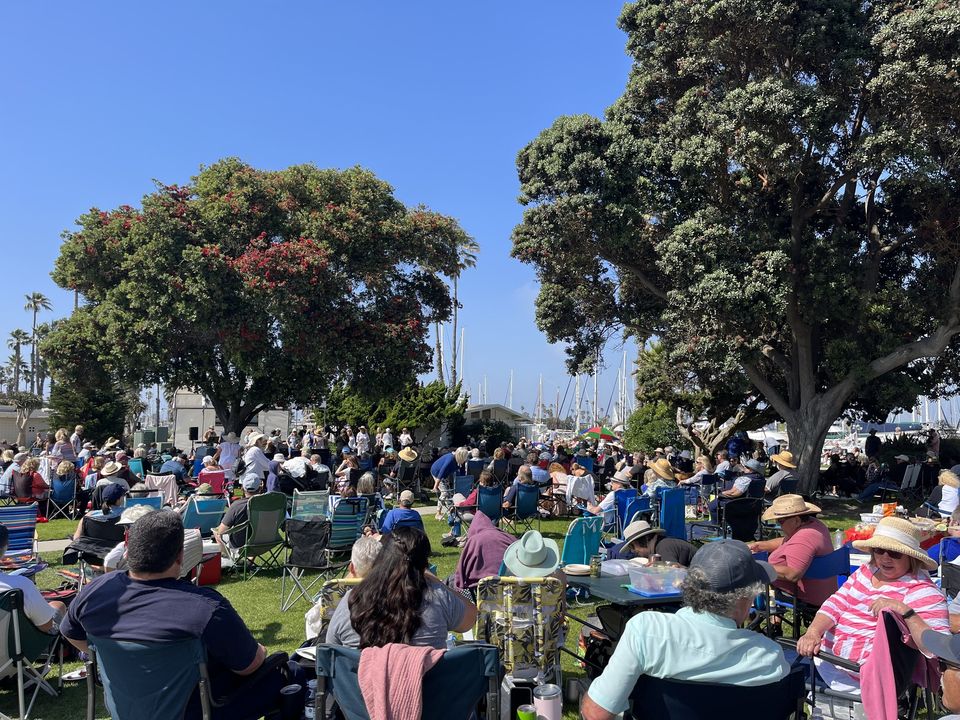 Talk to your neighbors – get them to sign up for updates!