Update from the Landscape Team
The Landscape Team volunteers have been working with the city to make sure the areas of greenery go back to green.
Many greenbelts have been reported dry. The sprinklers have been turned off due to needed repairs. We hope those will be completed soon!
Other greenbelts have already had the sprinklers repaired and are back functioning!
We thank the Landscape team for the image below which shows the Scope and Schedule of Services for 2023.
How You Can Help
We invite you to send comments, notes and images regarding Landscape issues in Mandalay Bay to the Landscape Team – in addition to using the 311 app.
Please include:
A location address – or description.
Your name and contact information.
Description of problem.
Photos
Also let us know if you reported on 311!
You must select Special District first
see TIPS & TRICKS!
Report a Problem
GET THE APP Click for download page Oxnard 311 helps you stay connected to your City. With Oxnard 311, you can submit a service request – fix a pothole, replace a sign, report graffiti, and more. Your request is instantly routed to the right person in the right department at City Hall. This means your request is responded to quickly and you'll be notified as soon as the service is complete. Oxnard 311 is also a great way to get City news and emergency notifications.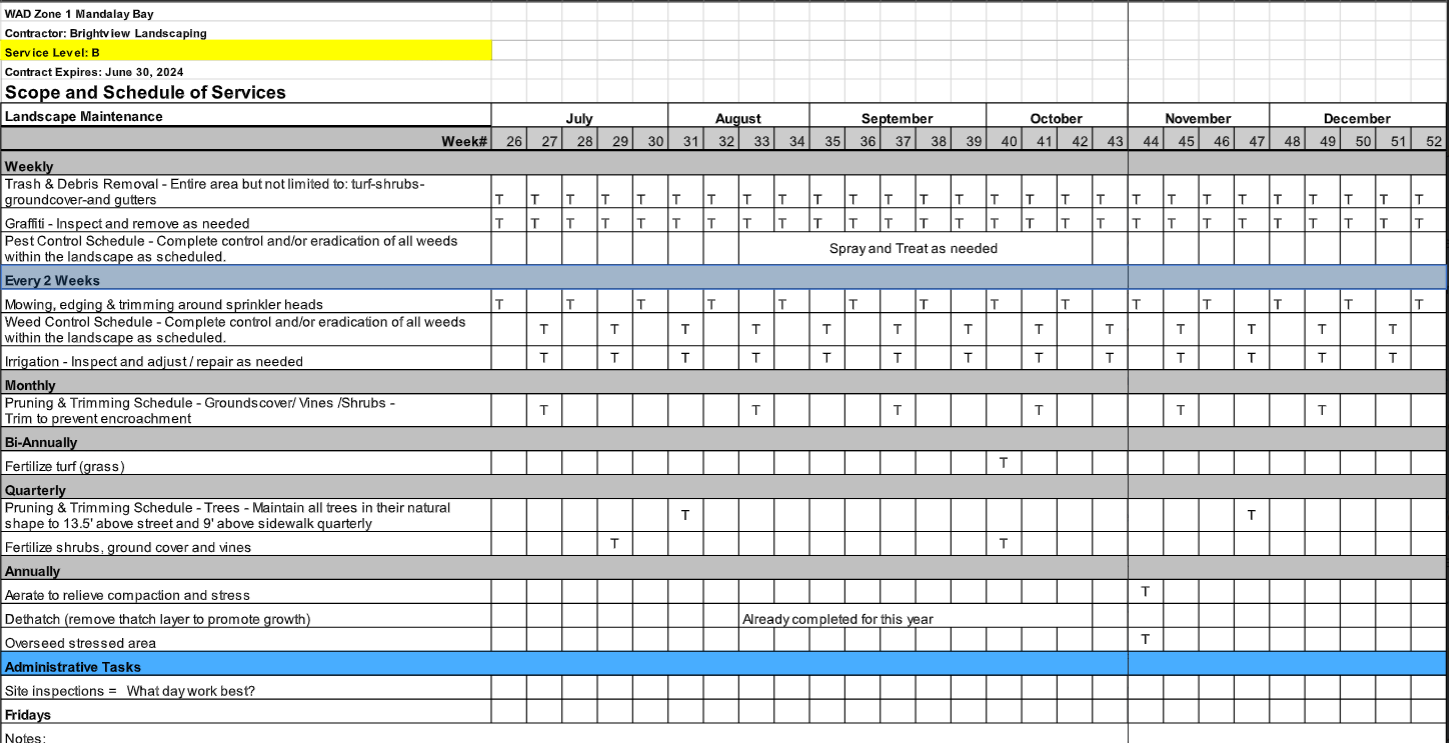 Please note- this page is ONLY applicable to WATERWAYS 1