Attend a Community Budget Meeting or Watch Online.
STAY INFORMED!
No 4th of July Fireworks
Changes to Fire and Police
Closure of PAC and Museum
Major LAYOFFS in City Staff
Reductions in services
SAVE THE DATE
Channel Islands Neighborhood Council– Next meeting:
Thursday, May 30th, 2019 6 P.M. – 8:30 P.M. Pacific Corinthian Yacht Club 2600 S. Harbor Blvd.
PCYC – Pacific Corinthian Yacht Club (Meeting & Annual Election)
Click for agenda
Join us at a CIWHA board meeting
Our next  meeting is
June 19th  at 7 pm
3410 Tradewinds Dr #700, Oxnard, CA 93035
WELCOME to The Channel Islands Waterfront Homeowners Association
REPRESENTING MANDALAY BAY HOMEOWNERS
ABOUT US The Channel Islands Waterfront Homeowners Association is a volunteer organization composed of homeowners who reside within the Mandalay Bay portion of the Channel Islands harbor. There are approximately 700 single family homes within the Mandalay Bay. The Association's primary mission is to serve as a liaison between the local government agencies and the homeowners. Over the years the Association has brought homeowners together and has been responsible for efforts to beautify, enhance, and protect the area. Currently, our primary focus is to work with both the City of Oxnard and the County of Ventura to ensure the maintenance of our seawalls and the quality of the water within our harbor.
SEAWALL REPAIRS ARE STILL AT A STANDSTILL
PAY YOUR DUES FOR 2019
PAY DUES BY MAIL
CLICK HERE CIWHA_DUES_2019,pdf (fillable PDF)
Send it together with your 2018 dues to:
CIWHA
1237 S. Victoria Avenue – Box 197
Oxnard, CA 93035
PAY DUES NOW WITH PAYPAL or CREDIT-CARD!
Beat 21
Beat 21 is Oxnard's beachfront community which encompasses the areas of Ventura Rd. west to the ocean from Channel Islands Road to Gonzales Road.
This area is staffed by a beat team consisting of one sergeant, one senior police officer, one police officer, one community service officer, and one traffic officer. Other officers assigned to patrol work the area around-the-clock. Oxnard PD Contact Information: All contacts oxnardpd.org.
There has been a change – Oxnard crime data is now posted on www.communitycrimemap.com, click below to leave the channelislandsca.com site and go to www.communitycrimemap.com site. communitycrimemap.com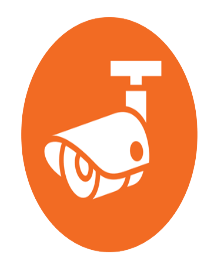 Register your surveillance system with the Oxnard Police Department. Oxnard Police Department personnel will contact you to process the registration. [
Click Here to Register
]

SIGN UP FOR UPDATES

Homeowners have requested more frequent updates via email.
Please join the list!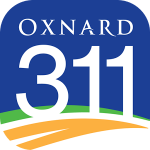 Report a Problem GET THE APP Click for download page Oxnard 311 helps you stay connected to your City. With Oxnard 311, you can submit a service request – fix a pothole, replace a sign, report graffiti, and more. Your request is instantly routed to the right person in the right department at City Hall. This means your request is responded to quickly and you'll be notified as soon as the service is complete. Oxnard 311 is also a great way to get City news and emergency notifications.
Get In Touch
Community communications is an essential aspect of the role of the HOA Board. Many neighbors are utilizing www.nextdoor.com this service gives our neighbors an online network where information unique to our community can be shared. On Nextdoor neighbors can share community events, recommendations, items for sale/free, crime/safety concerns, ideas about how to make our neighborhood better, and more. It is also a vehicle by which the HOA Board can facilitate open dialogue between neighbors. It is a free service and we encourage you to try it out.
INCO
The Oxnard City Council initiated the Inter-Neighborhood Council Organization (INCO) to give residents the opportunity to participate in governmental decision-making processes.
The Inter Neighborhood Council Organization (INCO)
The INCO encourages Oxnard residents to form neighborhood councils to address issues and needs that are important to community members.
The INCO, in turn, serves as an advocacy group for each of the neighborhood councils. The INCO is made up of the chairpersons of each active neighborhood council, ensuring that residents from each neighborhood have a voice.
The INCO assists the neighborhood councils in communicating with the Oxnard City Council and City staff, and helps the neighborhood councils achieve their objectives.
Our area Neighborhood Council is here:Channel Islands Neighborhood Council