It was so great to see so many of you at the Annual Meeting on February 8th !
It was exciting to hear from members
"This was the Best Meeting Ever"
"The presentations were very informative"
"This is information we have been waiting to hear"
Our City Manager, Alex Nguyen acknowledged past issues and delays, but provided his full support in his commitment to seek a vote from the City Council to approve a 50/50 split on the costs to repair the seawalls. He pledged  to pursue additional revenue streams and to explore and  secure available grants needed to aid in funding such a project.
Rosemarie Gaglione, our Public Works Director gave a chalked full  presentation outlining recent and past seawall repairs. She provided details on the current pilaster repair project  which has gone to bid and is up for a vote before the City Council on February 18th. Homes affected by this project are listed and mapped in the presentation. The CIWHA Board of Directors and Communications Committee has sent communications to the City with a request to "Vote to Approve" this project listed on the February 18, 2020 Consent Agenda. The Director proceeded to present engineering recommendations and a proposal for a 75 year life, seismic resilient seawall solution. The description of the project, design, maps, timelines and costs are listed in the Annual Meeting presentations,. One point  the Director  was adamant about making was  that all  of the engineering firms contracted to review the seawalls all concurred that there is "no imminent danger of failure".
July Phillips, the City Special Districts Manager gave a positive update on landscaping. She shared her budgetary challenges and how she has sought  "out of the box"  resources to complete much needed work in our community. You may have already seen  some greenbelt rehabilitation and  Harbor Blvd. buffer zone trimming and weeding. We can look forward to fine tuning on tree trimming, much needed work on our irrigation systems, new plantings, and Free Trees ! She'll be placing additional efforts on the Victoria area as well.
Chuck Carter, one of our renowned residents and dedicated volunteers, gave an update on his work with the MAC Team sharing the results of their tireless efforts in testing , monitoring and managing our water quality. His presentation provided detailed information on their work with government agencies, collaborative efforts with local universities and  their daily dedication to protecting the quality of the water in this harbor. Please take a moment to review this incredible presentation on our website. We can't begin to thank this group enough for all their ongoing work!
Mayor Flynn and Councilman Perello  both expressed their support in  moving forward with plans and were committed to a "yes vote" on a 50/50 split.
Your voice matters !   The presentations were followed by residents and homeowners voicing their opinions in a Pros, Cons and Solutions session. Residents were quite lively and engaged in  sharing their thoughts.  Great ideas were shared !
The results of the Pros, Cons and Solutions session are being tallied and will be brought to you later this month.
The button below is to get a pdf of all presentation slides.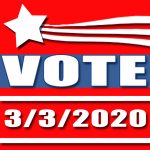 Upcoming Elections Affect Our Neighborhood !
Your Vote is more important than ever!
Please make your vote count on March 3, 2020

SIGN UP FOR UPDATES

Updates via email.
Please join the list!
PAY YOUR DUES FOR 2022
PAY DUES BY MAIL
CIWHA_Dues_Form-2022 (fillable PDF)
Send it together with your 2022 dues ($50) to:
CIWHA
1237 S. Victoria Avenue – Box 197
Oxnard, CA 93035
IMPORTANT:  If you are paying by Creditcard or paypal please enter your Mandalay Property Address as Shipping Address if different from Billing address on the payment forms that will appear when you click the Pay Dues button!!